All About Pear Shaped Diamond Jewelry

So what's with Pear Shaped diamonds, anyway?
The kind of diamond you choose when popping the big question can certainly play a role in how well that proposal goes over.
Of course it won't change a yes to a no (or vice versa), but it indeed has its effect, because the ring is often an extension of the wearer and should fit her individual style and personality.
She will highly appreciate that you took extra steps to get the diamond she loves and fits her preference/style.
That's why so many couples go ring shopping together if things are OBVIOUS 😉
If you haven't got the ring yet, we encourage you to Learn How to Buy Diamonds Like a Pro, and then Read Our Top Diamond Jewelry Retailer Comparison Guide.
With so many stones and ring styles to choose from, sometimes finding that "forever stone" can be a tricky endeavor.
And while solitaire stones are viewed as classic and traditional engagement rings, there's no reason why you can't go with something unique but still classically beautiful, just like the beauty who will be wearing it.
Welcome to the pear shaped diamonds.
Pear Shaped Diamonds Overview
Also called "teardrop" cut, pear shaped diamonds look like the oval cut, but they (pear-shaped) look bigger than it actually, and that's because of its elongated shape.
The main difference between the two is that the pear cut has slightly shaved sides, causing a more dramatic effect as the diamond tapers down.
A lot consider the pear cut as second to the heart cut in ways of reflecting love, as it looks similar to heart shape diamonds.
When people look at your ring, they'll see the wider surface area on top, without noticing that it slants inward towards your setting.
Are pear-shaped diamonds new?
No they are not, but they are getting more popular as a stunning alternative to the more classic, round cut diamond shapes.
They have a traditional look, but a much more modern appeal.
How To Wear Pear-Shaped Stones?
Some people wear the ring with the diamond toward them (so they see the pear), but actually it will look much more beautiful if you wear it the opposite way.
Wearing it with the tip pointing toward your fingernails, the pear-shaped diamond is incredibly flattering, sends immediate signals to people looking at it.
Not only does the shape flatter the wearer by elongating the fingers, creating a beautiful line, but it also sparkles the same way round cut diamonds sparkle.
With 58 facets to reflect the light, this diamond cut is incredibly brilliant.
Another great benefit of a pear shaped diamond is that because in cutting the stone less material is wasted, you can usually buy one for less than other cuts, even when compared carat for carat.
This makes it a beautiful and cheaper engagement ring option.
What is the Pear-shaped Diamond Symbolic of?
Symbolizing tears of joy, the pear shaped diamond engagement ring resembles a drop of water, and has a beautiful and pleasing symmetry, rounded on one end and tapered on the other.
This shape actually makes the stone look larger than other shapes of the same carat weight.
A perfect marriage of the round cut and marquis shape diamond, the pear diamond creates a distinctly unique appearance. It's perfect for any empowered woman with a flair for elegance and individuality.
What to Look for When Choosing a Pear-cut Stone?
As with any diamond, the cut is key.
But don't get confused, when you browse Pear-shaped diamonds on sites like James Allen, you won't find a cut grade as you do for round diamonds for example, but you need to pay attention to here is the symmetry, table & depth percentages, and L/W Ratio.
A properly cut pear-shaped stone should have an attractive symmetry. The tip should align with the center of the rounded edge, and each curve should be equal in size.
While there's no hard and fast rule about how long the stone should be, the ideal ratio is for the stone to be 50% longer than it is wide.
This is critical to ensuring a piece that looks fabulous and balanced.
Pear Cut Diamonds on Celebrities Hands
Icons like Victoria Beckham, Anna Kournikova, and Princess Charlene of Monaco have been spotted wearing pear cut diamond rings.
It's definitely a popular stone among women who want to stand out.
And in a world where everything is photographed and instantly shared, having a piece that is unique yet still beautiful ensure that pictures are shared for the right reasons.
Where to Buy Pear-shaped Diamonds?
Probably you won't find a lot of options when you look for a pear-shaped diamond in local stores, although it's getting more popular, but the round is still dominant.
That's why you need to take advantage of online shopping, sites like James Allen, Whiteflash, and Blue Nile offer tens of thousands of pear diamonds to select from.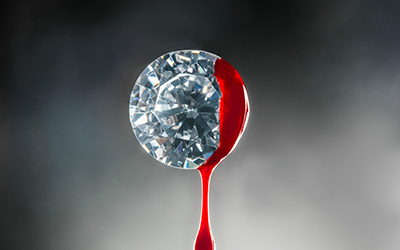 Diamonds are beautiful. They shine, sparkle and they make us feel beautiful. We use them for presents, to show we love people, appreciate people, or...
read more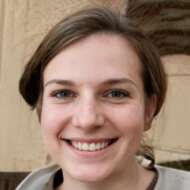 Olivia Bennett is a dynamic and accomplished expert in the diamond industry. With over a decade of experience, she has established herself as a go-to authority for all things diamonds. Olivia's love affair with these exquisite gemstones began in her childhood and has only grown stronger over the years.
Having worked closely with diamond miners, manufacturers, and retailers, Olivia possesses a comprehensive understanding of every aspect of the industry. From diamond grading to sourcing and the latest design trends, her expertise is unparalleled. Clients value her impeccable taste, attention to detail, and personalized approach.
Driven by a passion for education and empowerment, Olivia launched her own website dedicated to diamonds. Through engaging and informative content, she guides individuals through the intricacies of diamond buying, helping them make confident and informed decisions.
Olivia's mission is to ensure that everyone finds their perfect diamond, one that truly reflects their unique desires. With her extensive knowledge and unwavering dedication, Olivia is a trusted guide in the dazzling world of diamonds.