Upgrade Your Look for the New Year with a Statement Diamond Piece

Let's be honest, 2022 was a bit of a downer for many people.
Wars around the globe, layoffs, economic recession, and much more.
You're not alone if you're looking to the New Year to start off strong and wishing for a better one.
Weather you had a good year, or meh like the rest of us, one of the best things to do is to stay focus, like Steve Jobs said, "Stay hungry".
What better way to do that than to have a constant reminder of beauty and value around you?
A diamond statement piece not shows off your status, but reminds you to keep going after the finer things in life throughout the whole year.
Here are the top 5 reasons why getting a diamond for the New Year, is a great option to kickstart your new year.
I can't think of very many people who don't like diamonds. Can you?
With so many styles and options to choose from, lab-created or mined; there is a way to get around virtually any objection and just enjoy their beauty.
I'm going to borrow a couple of quotes from Coco Chanel here that hopefully will resonate with all of us: "Simplicity is the keynote to all true elegance", could it get any simpler than having one statement piece?
As we take on more and more responsibilities, bills, mortgages, the cost of having children, and so on, we realize we have less and less spending money to throw at the latest fashion trends.
Simple, timeless staples, which are high quality and will last through the changing fads should become a top priority, "Fashion changes, but style endures," again, Coco Chanel.
Diamonds are forever. Need I say more?
2. Endless Ways to Wear them
You can use them on a ring this year, on a necklace next one, and 2 years later on a bracelet, and the ideas go on, so you don't ever get "bored" of a specific piece since you will have a new look & feel whenever you change the setting.
When we think of diamonds, most people automatically think of engagement rings and stop there, which is a shame.
Diamonds are the one accessory that goes with anything.
There are so many different ways and options to incorporate diamonds into your daily wardrobe, from watches, to necklaces, earrings to tie clips, bracelets or brooches, you can find what works for you.
Men, don't feel left out, there has been a recent increase of men wearing diamonds as well!
Believe it or not, diamonds are getting more affordable, and it has everything to do with the increase in popularity of diamonds in our culture.
Yes more demand should make prices higher, but the supply is also pretty fast, keeping a balance in prices, but with the huge competition between global vendors, prices tend to become more affordable than they were 10 years ago for example.
Maybe this seems counter-intuitive but think about it.
Previously, diamonds were only reserved for the very wealthy, or those getting married, and seemed out of reach for many people.
Then we began seeing celebrities wear them on their nails, necklaces, covering their car tires in them, the list goes on.
Once more and more people realized they didn't need to wait to be engaged to wear diamonds, demand took off.
And the result? Jewelers rose to the occasions and began offering different options for every use and price range imaginable.
And online jewelers are some of the best places to buy diamond jewelry.
Since they save money by not running a store, and they are able to give you a wider selection of options at a lower cost, this makes diamonds more affordable to much more people.
Not to mention the rise of lab-grown diamonds, they are getting way popular, who would have imagined 5 years ago that major stores like James Allen and Blue Nile will offer lab-grown diamonds?
They now do.
Lab-created diamonds are generally 30-40% cheaper than mined diamonds, allowing a lot more people to afford one.
Let's put the marketing hype around diamonds on the side for a minute, diamonds are pretty beautiful, they shine whenever worn, they look modern, and give a great feeling, don't they?
Having the right diamond statement piece for you will automatically make you feel more attractive and confident while wearing it.
You know how they say "Dress to impress"?
Well, with a diamond, you'll feel ready to face any situation all year round. Whether it is applying for school, interviewing for a job, or showing off at work or social functions, you'll be prepared.
5. Say you Care with a Diamond
Hey gift-givers, this one is for you.
We've been talking mostly about yourself up to this point, but since your spouse, or partner, is a reflection of you as well, you're still making a statement by showing their happy, confident, selves off.
You're also letting them know how valued they are, how much you appreciate them, and what they mean to you.
This holds true whether you're buying something special for your daughter, wife, mother, or someone else you care for. Give them a gift you know they'll truly love.
If you're ready to find out more, check out our definitive guide to buying diamonds.
And then, head to one of the highly reputable stores to get your precious stone, browse hundreds of thousands of options on James Allen, Blue Nile, or Whiteflash.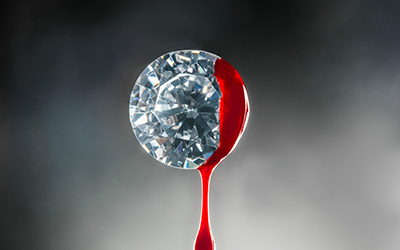 Diamonds are beautiful. They shine, sparkle and they make us feel beautiful. We use them for presents, to show we love people, appreciate people, or...
read more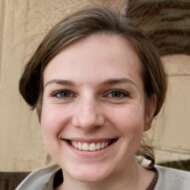 Olivia Bennett is a dynamic and accomplished expert in the diamond industry. With over a decade of experience, she has established herself as a go-to authority for all things diamonds. Olivia's love affair with these exquisite gemstones began in her childhood and has only grown stronger over the years.
Having worked closely with diamond miners, manufacturers, and retailers, Olivia possesses a comprehensive understanding of every aspect of the industry. From diamond grading to sourcing and the latest design trends, her expertise is unparalleled. Clients value her impeccable taste, attention to detail, and personalized approach.
Driven by a passion for education and empowerment, Olivia launched her own website dedicated to diamonds. Through engaging and informative content, she guides individuals through the intricacies of diamond buying, helping them make confident and informed decisions.
Olivia's mission is to ensure that everyone finds their perfect diamond, one that truly reflects their unique desires. With her extensive knowledge and unwavering dedication, Olivia is a trusted guide in the dazzling world of diamonds.