How to Make Custom Engagement Rings – From Start to Finish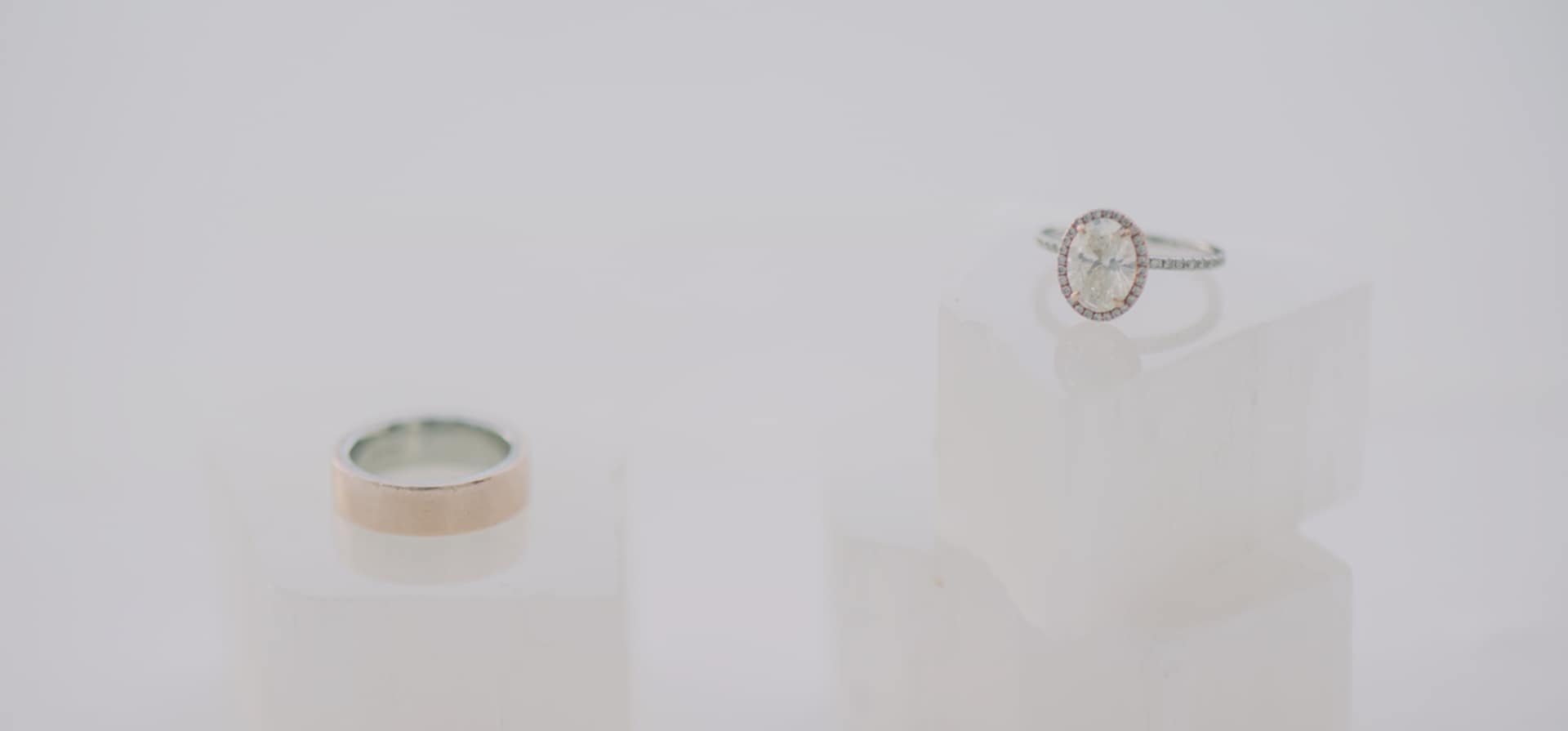 Are you getting engaged soon, and do you want to do something special for the one special person in your life?
Have you searched for the perfect diamond & setting but nothing wowed you? Saw a ring somewhere with someone but never found it online?
That's when custom engagement rings become handy.
Don't worry if you know nothing about jewelry customization. You can draw inspiration from other rings and then customize your ring from scratch with the perfect stone, metal, setting and band thickness.
Thanks for the technology that allowed all this in matter of several clicks (or touches?).
First and foremost, you need to know that any custom-made thing comes with an extra cost, and custom-made rings are no exception.
Then, set a budget to decide how much you can afford, and then STICK TO IT. It is tempting to go overboard or be swayed if you start shopping without a budget.
Starting your search by just browsing without any budget limitation is a bad idea, as not many people know how much a diamond costs, and you'll probably end up eyeing a rock that's above budget, because it impressed you the first time you saw it, and then considered it a "benchmark" for all other rocks you saw.
A ring setting can cost you a $200 or $15000, with most of them fall between $1k-$3k, that's why you MUST have an idea how much you're willing to spend, so you don't end up 'in love' with a $15k setting (remember, this is just the setting).
Ring setting price is dependent on things like popularity (supply & demand), design, metal, brand, and if you plan to use only diamonds or also precious stones in your ring.
2. Use an Inspiration Board
With your budget in mind, it's time to get creative, but in an organized way.
Create an inspiration board to keep track of what you like and dislike about different rings and their design elements.
Not only notes; the more ring pictures and sketches you have on the board, the easier it is for you and your jeweler to design the ring of your dreams.
Pinterest is a great way to find engagement ring ideas, you can find endless designs & ideas to build on.
3. Select the Right Jeweler
Talking about jewelers, it's very important to pick a reputable vendor. Buying your stone from an ethical jeweler assures you are paying for a real diamond, getting a good price, and being shown a variety of choices.
Read Our Top Diamond Ring Retailer Comparison Guide
You can use references or read reviews from reliable sites and sources to help you choose the right jeweler. Currently, most popular online retailers (even beyond the most famous ones) offer customizing your own engagement ring, probably the difference is how convenient their tools are.
Also the collection, ideas, sales support play a role here, usually you will be looking for something that you haven't found between hundreds of settings, so you need someone with great design background to better understand you and your needs, and then translates this into a masterpiece.
We personally think that James Allen has the best web app to help you design your own engagement ring. Visit their engagement ring designer and get started designing your ring for free today.
4. Try a Few Custom Engagement Rings Styles
Once you choose your jeweler, have your loved one try a few rings to find her true ring size, and seeing what ring type best complements her hand the best.
You also get an idea of her preferred metal, thickness, and diamond setting. Take note of all these tidbits and try to incorporate them into your design.
We really don't recommend getting a custom-made engagement ring as a surprise, more often than not, custom-made rings looks great in someone's eye, but not to everyone, so you need to make sure she knows, and let her try some different styles, she will probably have a preference on 2-3 types more than others, making the process a bit easier.
5. Choosing the Main Stone
The highlight of an engagement ring is it's central stone, the way to choose it wisely is by keeping the 4Cs in mind, which are:
Carat:

 

Which denotes the diamond weight. Keep in mind that the biggest stone isn't always the heaviest.
Cut:

 

How "ideal" the diamond facets interacts with lights, how symmetric it is, and to which proportions the diamond was cut into (a lot of people confuse cut with shape, which is wrong), cut is the most important factor between the 4Cs, it's the factor responsible for giving the diamond its brilliance & beauty.
Clarity: Here you're looking for a clear rock, preferably with minimal or no air bubbles, color, or debris. Inclusions are something to

 

look for as well,

 

you don't want a diamond with a bad inclusion that kills its beauty.
Color: 

 

Colorless stones are the best. Diamonds are graded as 'D' for colorless stones and decreases to Z  ratings based on how much brown or yellow color the stone has. Normally, the cut off for an ideal engagement ring is 'H'.
6. Find the Perfect Setting
When you've choose your stone, it's time to move on to the perfect setting.
While the oldest and most popular settings are solitaire and three stone, there are others exciting options to choose from like prong, channel, pave, bezel, and flush settings.
The solitaire is the most economical option, and allows you to use a bigger stone.
The pave settings are a bit more expensive because tiny diamonds have to be skillfully set in a particular pattern.
While the metal collar in a bezel setting wraps around, and helps the diamond protrude from the ring, the diamond's top level is level with the metal band in a flush setting.
Adding smaller gems to both of these setting's collar gives it an interesting design.
Brilliant, small, and round diamonds look great in a channel setting which positions them in a channel below the ring surface.
Take a look at them all to see what jumps out at you. Don't be afraid to compare multiple times.
It's now time to choose your ring metal from an ever growing list of available options.
Go with the classic gold or platinum, or choose based on your preferred color, shine, and durability.
You can also choose the metal based on her lifestyle- if she's a  glamours woman, a 14k gold or platinum ring should come to mind.
Light colored metals like platinum or white gold enhance the stone's brightness, and are great for women who like to dazzle.
Yellow or rose gold are ideal choices for a contemporary look.
Do remember though, while yellow gold and platinum don't require much maintenance, white gold should be re-plated every few years.
With your chosen stone, setting, and metal in mind, it's now down to your imagination to create a uniquely designed engagement ring.
Refer to your preferences and inspiration board for guidance. You can add color to the ring by adding different gemstones like your or your partner's birthstone, or your favorite colored stone to it.
Do make sure these stones' cutting, clarity, and cut complements the center stone.
9. Don't Rush the Process
Wedding rings may not be your thing, and it may be tempting to quickly decide on a design, hold on please, take a break and let this take its needed time.
Remember, this is the ring you're going to use to ask the most important person in the world to spend the rest of their life with you. A ring that your partner will wear for the rest of their life. Don't do things in a hurry.
Having said that though, you will want to get started on the process early. Customizing a ring is not something you can do overnight.
Usually, it takes between a few weeks to a few months to complete a ring, from start to end. Your jeweler may ask for a few digital renders, or may even create a few wax molds to try out before you give your final approval.
Before you get started on your masterpiece, always remember to get a quote from your jeweler before actual production begins.
This way you won't be surprised with any hidden cost later. It is also important to ask if there are any fees for revisions, sizing, or other changes in the future.
Bonus: Don't Forget the Wedding Band
Bonus points if you're forward looking enough to keep the wedding band in mind while designing the ring so that they compliment each other.
Again, feel free to get creative with a wrap around band or curve band, if the engagement ring allows for it. This will add that last, extra, touch of personalization and uniqueness to your loved ones ring.
Last but not least, make sure everything you discuss with your designer like the ring cost, stone, metal and design are agreed upon, written and signed by both you and the designer. This helps prevent future complications.
Designing an engagement ring seems so much easier with these 11 tips in hand! They'll help even a novice shine almost as brightly as that perfect ring you'll create.
Latest Engagement Rings Blog Posts
You've found the one and it's time to get serious about finding a ring and popping the big question. Amazing! Only now, you're left with the task of...
read more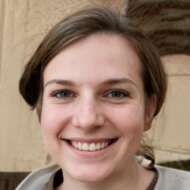 Olivia Bennett is a dynamic and accomplished expert in the diamond industry. With over a decade of experience, she has established herself as a go-to authority for all things diamonds. Olivia's love affair with these exquisite gemstones began in her childhood and has only grown stronger over the years.
Having worked closely with diamond miners, manufacturers, and retailers, Olivia possesses a comprehensive understanding of every aspect of the industry. From diamond grading to sourcing and the latest design trends, her expertise is unparalleled. Clients value her impeccable taste, attention to detail, and personalized approach.
Driven by a passion for education and empowerment, Olivia launched her own website dedicated to diamonds. Through engaging and informative content, she guides individuals through the intricacies of diamond buying, helping them make confident and informed decisions.
Olivia's mission is to ensure that everyone finds their perfect diamond, one that truly reflects their unique desires. With her extensive knowledge and unwavering dedication, Olivia is a trusted guide in the dazzling world of diamonds.