How to Find an Engagement Ring that Fits Her Fingers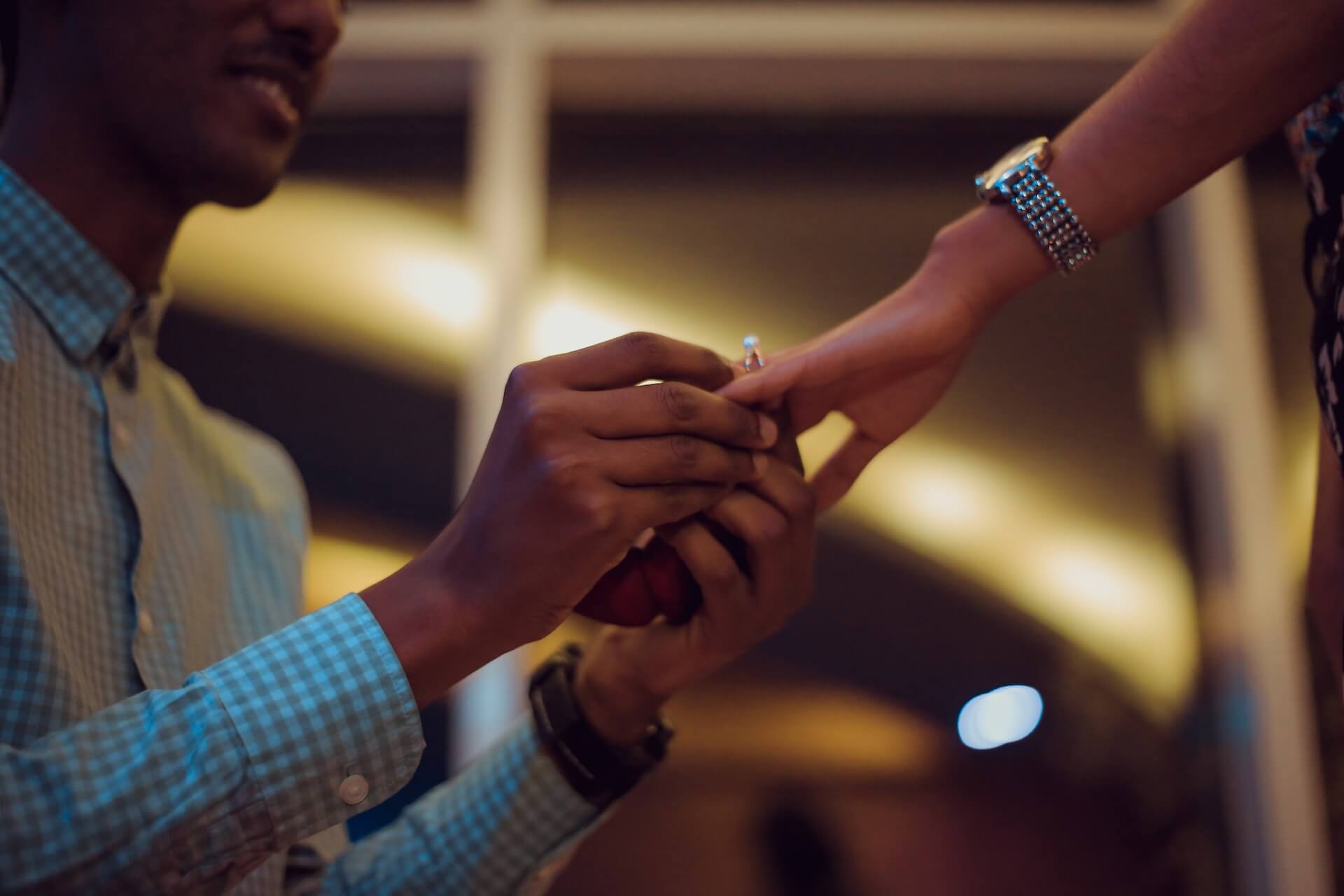 You've found the one and it's time to get serious about finding a ring and popping the big question. Amazing!
Only now, you're left with the task of finding the perfect engagement ring, from the best place, with the best budget, for the perfect person.
Read Our Top Diamond Ring Retailer Comparison Guide
With the jewelry market offering a wide variety of options and new styles of rings to choose from, making your choice may not be as easy as you thought!
This is mainly because there is so much to take into consideration while choosing the perfect statement piece for your partner.
You not only have to keep your budget, style and the 4Cs of a diamond in mind, but also have to consider how it will look on her hand.
That last part is something that many people overlook, but actually plays a huge factor on just how much your partner will adore her forever accessory, because what looks good on a hand, doesn't necessarily mean it will has the same beauty on another hand.
If you need a place to start, here are a few tips which may prove helpful to you!
That's the first rule, there are no fixed rules, no one can tell you "X fingers must get Y shape/size".
There are no steadfast rules to follow while choosing engagement rings as all rings can usually be re-sized and customized as per your needs.
There are, however, a few points you need to keep in mind like her finger's length and width, and of course her personality and style, and this is what we're going to see, just to narrow down the search a little.
If she has short fingers, you may want to choose a ring which will make her finger look longer, regardless of width. In this case, look for narrow banded rings with rectangular-shaped stones.
Try opting for marquise, pearl, or oval diamonds, as they help complement shorter fingers.
If your beloved has slender fingers, make sure her ring doesn't overpower her.
While longer fingers may be able to carry some boldness on them, these do not work well for delicate hands. You don't her to look like she's going to tip over from the weight.
If her fingers are relatively long and thin, look for rings with wider bands as they help balance the finger's length.
Regarding the diamond's shape; round and princess cut diamonds are your best bet.
People with longer fingers can pull off bolder ring styles well if this type of design is fitting for her individual personality and taste.
Women with wide fingers have the benefit of a larger space to use for showing off her priced engagement ring.
So aim at using this space wisely. Bigger rings which have bold and asymmetrical designs look best on her finger as they cover up more skin and leave less 'empty skin' on either side of the finger.
So look for rings with thicker bands and wide oval, rectangular or marquise shaped diamonds which prove helpful at balancing the finger's width.
Although many women are less than thrilled with large knuckles, it may actually work well when it comes to sporting their new engagement ring.
The number one benefit being that it will be very difficult for the ring to fall off her finger as their size changes throughout the year.
In this case feel free to go wild with bold, big designs, which draw attention to the ring itself. Start by looking for rings with wide bands and which have ornate centers on them.
With these 6 tips in mind, you will be able to find the ring of her dreams. Remember, you want her to wear your ring for her lifetime. The best way to do ensure this is by making sure she's happy with both the ring and how it looks on her!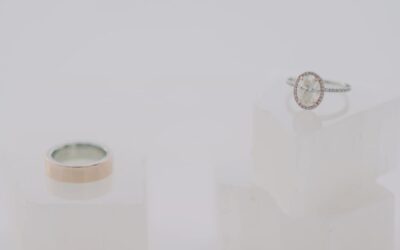 Are you getting engaged soon, and do you want to do something special for the one special person in your life? Have you searched for the perfect...
read more
Olivia Bennett is a dynamic and accomplished expert in the diamond industry. With over a decade of experience, she has established herself as a go-to authority for all things diamonds. Olivia's love affair with these exquisite gemstones began in her childhood and has only grown stronger over the years.
Having worked closely with diamond miners, manufacturers, and retailers, Olivia possesses a comprehensive understanding of every aspect of the industry. From diamond grading to sourcing and the latest design trends, her expertise is unparalleled. Clients value her impeccable taste, attention to detail, and personalized approach.
Driven by a passion for education and empowerment, Olivia launched her own website dedicated to diamonds. Through engaging and informative content, she guides individuals through the intricacies of diamond buying, helping them make confident and informed decisions.
Olivia's mission is to ensure that everyone finds their perfect diamond, one that truly reflects their unique desires. With her extensive knowledge and unwavering dedication, Olivia is a trusted guide in the dazzling world of diamonds.